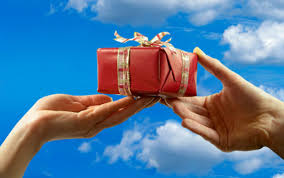 Life is curious. I am still surprised by the little lessons I learn each day.  In the past, I have had TMJ aches which I often try to ignore. This situation flared up and the pain started innocently as I was biting into an apple while working earlier in June. Instead of disregarding this pain, as usual, I opted to take note, get a referral, and make an appointment with my doctor to get some pain-relief. Doing these things are not difficult but time consuming and annoying for me.
After several weeks of waiting for this scheduled appointment, the day finally came.  I felt confident and happy going into see a local, experienced physical therapist to aid with my aching jaw. The first 50 minutes were a breeze with a qualified and very capable PT working on all affected areas. We chatted about muscles, her PT business, and my mobile chair massage business in Maryland, among other topics.
As I gathered my things to exit the office space, the PT asked me to sit down and inquired if there was any feedback–good, bad or otherwise–for her. I indicated I was pleased and already felt so much better.  She asked me to sit for a minute and proceeded to discuss with me the difference between being the receiver of work and always being the giver of work.  She (somewhat sternly) told me that it is very important to be still and quiet while receiving her body work and again to note the importance of receiving versus giving. She went on to explain that restfully receiving bodywork is an important step to the ultimate goal of healing and wellness. This conversation made me think. I told her I would take her advice into consideration for our next appointment in two weeks.
Since then, I have thought about this and many other encounters with others in my profession.  I now see and hear what she was saying when I had time to digest the golden truth of her advice.  
Upon further reflection, I do believe her words to be true and am so grateful for this encounter.  She was doing her job with good intentions at heart–furthering my healing and wellness.
So many times when offering mobile massage work, I do my best to ease those aching muscles and offer suggestions to those that come in for chair massage. Prior to any massage, I typically inform the client that I prefer not to talk but to work steadily and in the moment offering all the gifts that I have. I will often not encourage dialogue to hold true to myself and my chosen work.
As healing is a process, we all "knead" to be still, quiet and a frequent "receiver" to ensure that the healing process can begin.
Here is one client that is confident that regularly scheduled mobile chair massage is making a difference in wellness!
5 STARS! Relaxing and Pleasant
"Professional and very relaxing. I am having it every 2 weeks once and it helped me a lot with neck pain. My neck tightness got better in a day after massage and getting better on every visit."
With reviews like this one, I will continue to work all summer long with those that CHOSE healing in a quiet space.
Please buzz me, Janet Constantino, CEO of Massage Kneads, @ 404-664-3221 or shoot me an email @ janet@CorporateMassageKneads.com to get your wellness renewal program started!