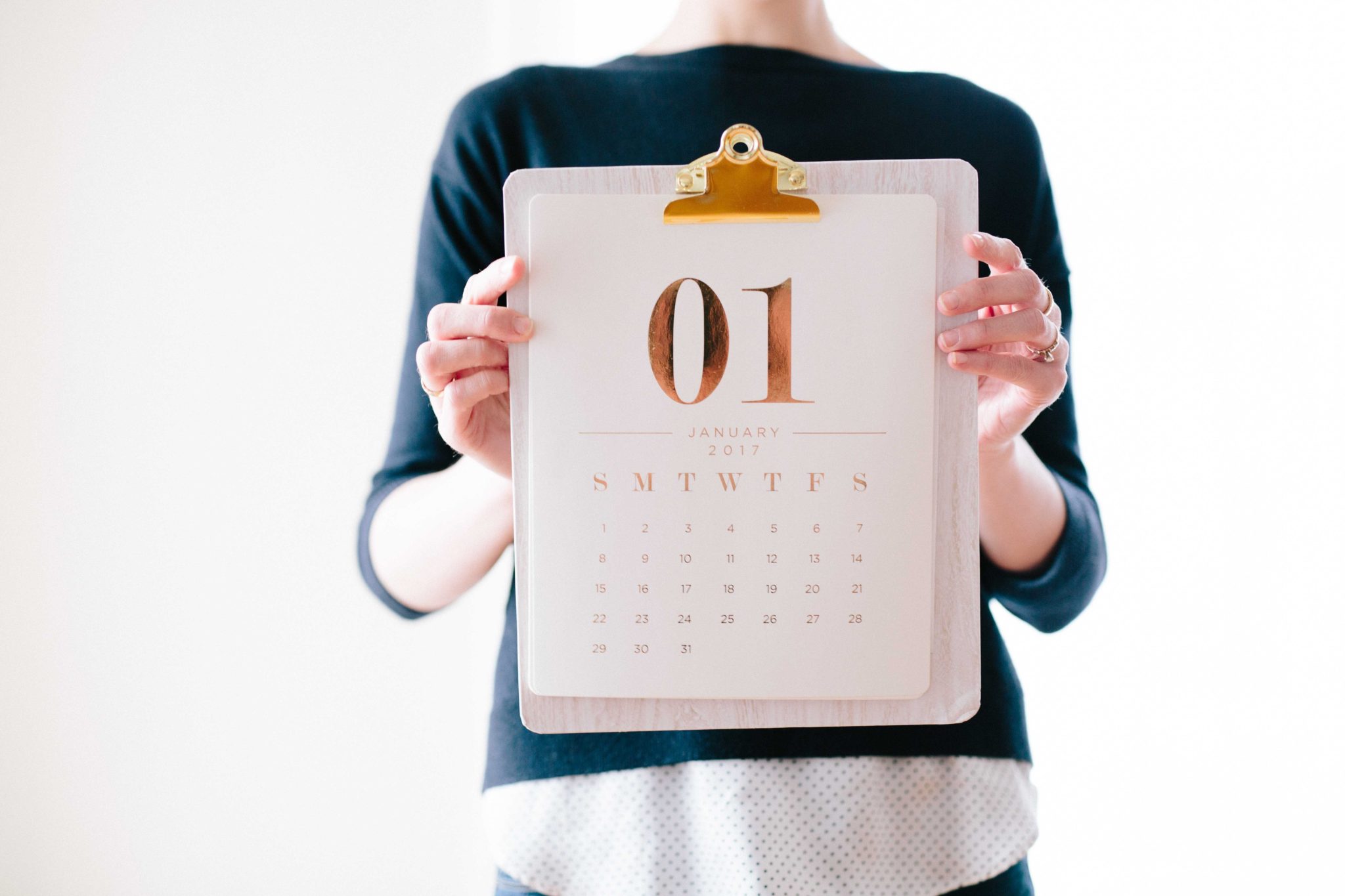 We are now less than a week away from the New Year!  It's a perfect time to look back on 2017 and think about all the good and bad things that have happened. Many of us like to make photo collections, look at holiday greetings cards to remember all the good times in 2017 and reminisce about them.
As we all know, a large portion of people begin to plan this thing called a "New Years Resolution" towards the end of the year. Goal setting, whether  large or small, is a tangible outcome for the New year. I always ponder about these resolutions and wonder if people actually complete them or not. The most common item that many try to achieve in the following year is "lose weight." I know this in itself can be a hard journey but the motivation for a fresh start always seems to increase the interest level and commitment.  Meal plans, workout schedules and hefty exercise plans are typically included in this goal.  Don't fear, there are people out there who achieve these yearly resolutions and you can be one of them!
Start small!
One of the biggest mistakes people make is creating overly ambitious rules and regulations for their weight loss regimen. If you normally don't care what you eat, it's going to be very hard for you to cut out groups of food entirely. Let's say that on a normal daily basis, you eat steak, potatoes and green beans. You can't tell yourself that you will only have salads for dinner from now on. It makes it much harder on yourself and makes your new diet become a chore. Instead of switching the meal entirely, my advice is to replace parts of the meal. This is one easy small example which can bring big results! Why not replace that side of potatoes with a side salad?  With new habits and the benefit of time, your efforts will pay off.  Changing habits must be gradual and cannot be a sudden change in your lifestyle.
Gradual Increases!
As you begin to slowly move into a more strict, healthy lifestyle, gradual changes will help when incorporating more exercise.  If you start with a five minute workout each morning, for the next week, add one minute per day and see how you are with ten minute workouts. If you feel this is place for you, you can stop, but if you want to challenge yourself, you can keep going! Everyone has different levels that they are comfortable with and it's okay to start small and work yourself up. Just like meal prep, it's important to move up in the way you exercise as well.
Keep in mind that New Year's Resolutions are here for your own benefit and you should not be worried about other people. It's here to help and be a motivation in the right step to a better you. So start slow and make sure you're comfortable with where you're at. Then you can slowly move onto bigger and more challenging obstacles to overcome. By going at your own pace, you will be much more relieved and stress free and you will be making progress at your own pace.
Wellness at work
Mobile chair massage at work can also bring results during the work day and throughout the work week.  The benefits of massage are many including decreased stress AND increased productivity which are often desired when starting back after the holidays and heading into a New Year!  Massage Kneads can assist with corporate wellness programs by offering chair massage, yoga at work and even nutrition seminars.   With experienced massage therapists, your stress will seamlessly go away right in YOUR office! 
So pleased to receive this update from a  corporate client of seven years.  
"Just wanted to let you know we appreciate you and the consistent professionalism you bring.  Thanks for all you do!!"  Corporate client, 7 years
Let Massage Kneads show you how easy it is to schedule your wellness program! 
Have your HR department contact Massage Kneads to schedule your  a wellness program with a chair massage program! 
We can be reached at info@corporatemassagekneads.com or by calling Janet Constantino, CEO of Massage Kneads, at 404 664 3221.
Escape. Experience. Enjoy.