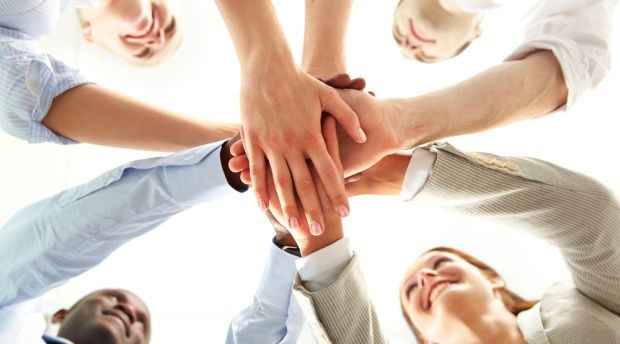 Staying on-site for work is IN and working remotely is OUT!  Reading numerous different articles preparing for this blog highlighted this recent change.  Online posts highlight the shift of employees coming back into the office from the comfort of working in their own homes.  This new trend has been nicknamed the "water cooler effect." Large companies (you know them all!) are encouraging more interaction between co-workers which allows for more creative thinking and increased performance. With new office buildings and complexes being built, there is much more thought on how to build teamwork with employees during the 40+ hours of a regular work week.
Companies are striving to hire and retain valuable employees. This year, more and more inquiries have been received by Massage Kneads to plan a chair massage events from many types of companies, both large and small.  New programs are sure to bring excitement to your work life.
Some business have offered these types of programs with great success:
Team building retreats or programs
Themed game parties like JEOPARDY, Trivia nights
Pictures to post on the intranet social media platforms
Parties with themes such as holiday parties with competitions built in
On-site chair massage events (We hope!) to show staff appreciation
Many companies seek wellness programs and want to bring stress-relief to the office worker.  In doing show, it shows the concern and appreciation which goes a long way to those working each day bringing their best.
Massage Kneads was fortunate enough to receive this review just a few days ago.  We welcome this feedback as it shows the value and appreciation from our clients, the employees.
Pleasant and restful – 5 stars
"I had tension in my neck and shoulders and the massage therapist worked them out. The massage I received was exactly what I needed. "
Massage Kneads, the on-site chair massage company in Maryland, offers chair massage to clients large and small to cover your wellness "kneads."
Large and small companies alike know the value of great employees and now more than ever wish to retain talented staff.  What is your office doing to allow for a productive and fun office environment?
Please buzz me, Janet Constantino, CEO of Massage Kneads, @ 404-664-3221 or shoot me an email @ janet@CorporateMassageKneads.com to get the ideas started!
Escape. Experience. Enjoy.