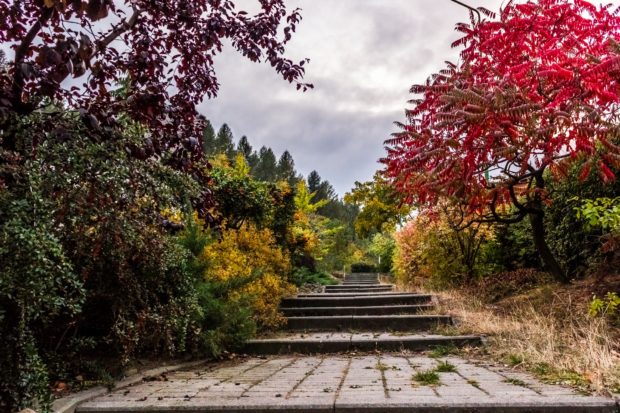 Fall has begun and out in the corporate world, it's more than just pumpkins and Halloween, there are many things that goes into this season. Corporate business is booming this time of year and things such as deadlines and workload may be roaming around in your head constantly. Early mornings which lead into long days sitting in that office can definitely put a damper on your fall spirit. Don't stress! I've compiled a nice little list of things you can do that will help get rid of that pre-holiday slump.
Organization is key.
Time management helps with making sure your work space is neat and organized is such an important aspect of keeping yourself in a positive mood. Folders and Binders are very helpful in keeping all of your information in one place, but there's something that many people seem to be forgetting. Labels, Labels, Labels. I don't know about you, but I do not want to be stuck looking through papers in a folder, trying to find that one paper. By making sure everything you own is organized with labels, you can eliminate this stress as a whole. You can go with simple labels, or go into crazy amounts of subcategories, the possibilities are endless, whatever it takes to make sure you can find the thing you need as quickly as possible.  
Save the date!
As the week goes on, you may want to get yourself a calendar with a large amount of space. It is imperative that you write down important work meetings, lunch dates, conference calls and everything you must be informed of on that date. I personally think you shouldn't just stop there, you might as well make sure you mark every key event you need to know. Son's soccer game? Mark it down. Neighborhood game night? Mark it down.
Keeping your work calendar on top of your personal calendar in the same space has been known to give you a better understanding of how your week is going. If you see that you have to be at your daughter's dance recital at 7 on Tuesday and you have a big workload, you might want to put in the extra hours on Monday to ensure you can finish and go. Planning ahead is major and helps keep a clearer head space knowing that you won't be missing out on anything.
Wellness
It is also in your best interest to put your personal wellness high up on your chart of priorities. Make sure you aren't letting your stress build up without a way to release the tension. Schedule your wellness programs in the office NOW. Mobile chair massage company, Massage Kneads, based in Maryland will have a turn key program to allow for chair massage for your special event!
Mobile chair massage, chair yoga and other wellness programs enhance productivity throughout the day and week. The benefits to mobile chair massage are many including increased productivity, improved mental acuity, decreased stress, decreased absenteeism due to stress related illnesses along with less aches and pains from prolonged sitting.
This review was sent in and says it all!
Professional, courteous and kind.  "David is an asset to your company. I look forward to him coming to our location. He is professional, courteous and kind.  Please keep this service for our location.  I could not ask for anyone better." Relaxed mobile chair massage client, large corporate office, September 2017
Escape. Experience. Enjoy.