Mobile massage therapists in Maryland are licensed as Licensed Massage Therapists, (LMT) or Registered Massage Practitioners, (RMP). All therapists are LMTs unless otherwise noted.
Cheryl in Glen Burnie, Maryland
Cheryl has worked for several years in the health care field as a medical secretary. She saw a need for a new career helping the public deal with daily stresses. In the fall of 2001, she attended Anne Arundel Community College to learn the art of massage.
In December of 2006, she graduated with an Associates Degree in Therapeutic Massage from Anne Arundel Community College and has never looked back as her new career is fulfilling and worthwhile as an independent therapist for many large mobile chair companies.
---
Carole in Severn, Maryland
Carole completed the Therapeutic Massage Program at Anne Arundel Community College in 2007. Massage therapy is a second career for her following retirement from the federal government. Carole enjoys doing both table and chair massage and currently manages to do some of both. She is especially grateful to be able to introduce people to the benefits that massage offers. Carole offers Swedish, Deep Tissue, Prenatal, Mobile Chair Massage and Reflexology.
---
Karen F., in Annapolis, Maryland
Karen graduated from The Baltimore School of Massage in 2007 and is Maryland LMT and Nationally Certified through NCBTMC. Massage is the most rewarding career. By offering massage, Karen is able to help many people on a daily basis with the gift of massage to relax, and be pain free.  She has been trained in different modalities to help to provide this healing alternative therapy.
---
John, RMP, in Annapolis, Maryland
John is a 2009 graduate of the Baltimore School of Massage. He is trained to provide relaxation and to deliver a deep, therapeutic massage. Prior to massage, as John was in the medical billing field for 4 years, he learned the struggles of sitting behind a desk and he saw the "knead" of lending aid to people in the office and corporate setting. In 2011, John contacted Janet to help his vision become a reality. His youth and charismatic personality help bring smiles to both young and old, and he is excited for the opportunity to help people in need.
---
Karen S. in Baltimore, Maryland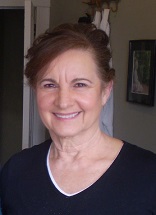 Karen S. is a Nationally Certified through NCBTMC and a member of Associated Bodywork and Massage Professionals, AMTA. She is also a registered yoga teacher with Yoga Alliance. This is a second career for Karen, following a career in early childhood and elementary education and teaching adults at the post-secondary level. She wanted to become a healer and share the benefits healing with others. Her yoga studies at Yama therapeutics in Baltimore and therapeutic massage at Anne Arundel Community College were a perfect combination. She takes advantage of every opportunity to deepen her practice through study with expert teachers. Karen gets pleasure from bringing these healing modalities to others.
---
Jennie in Baltimore, Maryland
After graduating from the Baltimore School Massage in 2002, Jennie worked at a chair business at BWI until 2006. She worked for a time at Baltimore Spa and Salon and is now enjoying the flexibility of working as an independent contractor providing chair massage.
Jennie appreciates hands on work and at one time worked in the field of baking and pastry, which was a wonderful way for her to express her creativity while earning a living. Health and wellness has always been an interest of Jennie's, which coexists nicely with the field of massage and allows for ongoing learning and growth in her work and in her life. Her hobbies are movies, dancing, and biking.
---
Bonnie has been a massage therapist since graduating from The Baltimore School of Massage in 1998. She offers customized treatments to her clients based on their needs and requests. She utilizes mainly Swedish and deep tissue techniques, but is knowledgeable in other disciplines, as well. Bonnie feels gratified to be able to help people, and make a difference in their lives.
Bonnie enjoys reading and studying natural and holistic health remedies. Her other interests include gardening, photography, crafts, and walking.
---
Marcy in Reistertown, Maryland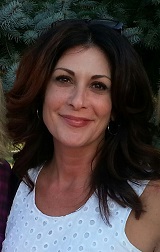 Marcy is a graduate from the Baltimore School of Massage in 1998. Working in many different areas of massage therapy; spa, home office, corporate chair massage events, and even chair massages in Maryland Lives, poker room, she loves all of it. Never forgetting the roots of massage therapy, Marcy still incorporates the holistic mind, body, spirit connection. Currently a hospice volunteer, when not doing massage, she incorporates light touch massage therapy to the patients who are open to it, and immediately see a calmness come over them. She has always been very grateful to be a massage therapist and loves what she does.
---
Yasemin in Arnold, Maryland
Yasemin has a diverse background dabbling in many different ventures over the years. From working at The US Immigration and Naturalization Service, to co-owner of Paramount Door Systems to mother of two, now grown children, to LMT.  She has the experience to acclimate to many of life's twist and turns. Through it all she has been able to remain calm and grounded. She believes she can provide the same sense of calm to her clients through her advanced massage techniques. She completed her education in Therapeutic Massage at Anne Arundel Community College.
---
Hannah in Bel Air, Maryland
Hannah is a graduate of the Holistic Massage Training Institute in Baltimore. She became interested in massage because of its powerful ability to heal both the body and mind. Hannah works as an independent massage therapist, mainly focusing on Swedish and Deep Tissue massage for stress and pain management. Hannah became involved in chair massage to be able to interact with and bring the benefits of massage to more people. Hannah loves being able to help people feel their best and finds her career as a Massage Therapist very rewarding.
---
Wendy in Linthicum, MD
Wendy has experience with offering Mobile Chair Massage, Swedish, Deep Tissue, Myofascial Release, Trigger Point Therapy, and Sports massage. She is Nationally Board and Maryland LMT and operates with the utmost of professionalism. She takes great interest in total wellness and bringing about a complete balance to the body, mind, and spirit through healthy eating, exercise, and massage therapy. Her knowledge has afforded her the opportunity to work with professional NFL and Bowie Baysox athletes, Univ of MD and various high school athletes and coaches, swimmers, professional dancers from around the world including Japan & Canada, Tri-athletes, runners, actors & many others.
---
Joyce in Clinton, MD
Joyce completed the Massage Therapist Program at Northern Virginia School of Therapeutic Massage in 2013.  Massage was chosen as a second career after 30 years of service in the federal government.
Joyce is very happy in sharing the benefits of massage with her clients as well as helping them relax and increase range of motion.  She loves to read, bowl and watch crime shows.
---
Veronica in Glen Burnie, MD
Veronica graduated from the Baltimore School of Massage in 2009.  She practices Swedish, Deep Tissue, Chair Massage, Hot Stone Therapy, Thai, and Reflexology.
A Certified Massage Therapist in the State of Maryland, Veronica is also a certified personal trainer and Beach Body Coach. She received her personal trainer's certification through International Sports Sciences Association. Massage therapy and fitness are her passions and go hand-in-hand. Her goal is to educate and motivate people to regain control over their bodies with the help of plyometrics and weight training.
---
Shayna in LaPlata, MD
Shayna is a LMT graduating from the College of Southern Maryland with Associates Degree in the Applied Science Massage Therapy Program.  She specializes in Swedish, Deep Tissue, Myofascial Release, Hot Stone and Mobile Chair Massage. She combines all techniques according to the clients needs to make it a true therapeutic experience. Her goal is to enhance the clients overall health and well-being. She welcomes meeting new people and sharing the gift of massage therapy!
Rosemary completed my massage training in Florida in 2007. Since then, she has trained in many modalities and especially enjoy energy work.
As an avid gardener, she is awaiting her Master Gardener training to share her love of gardening with my community.
---
Rudy in Baltimore, MD