Daniel

Licensed Massage Therapist
Washington, D.C.

Daniel is a 2009 graduate of the Massage Therapy program at Anne Arundel Community College in Arnold, Maryland and is a Certified Massage Therapist, CMT.  He graduated from the University of Wisconsin-Stout with a Masters Degree in Risk Control/Safety in 1995.  Daniel currently coaches track and field with Glenarden Track Club in Landover, Maryland and has a passion for helping people.  In 2004, Daniel represented the United States' Paralympics team in Athens, Greece as a Guide Runner in the 200 meters and 4 x 100 meters relay.
---
Marc

Licensed Massage Therapist
Washington, D.C.

Marc is proud of his 17 years as a Nationally Certified Massage Therapist and member of the American Massage Therapist Association. He continues to train and study to improve his work and skills.
Potential clients looking for massage will be happy to know that his experience and range of work allow him to provide satisfying relaxation massages, while his strength and focus allow him to apply appropriate deep pressure as needed. His work contains strokes from many different styles of massage that he's trained in over the years. He combines different pressures and styles to create a highly personalized massage for each of his clients.
When he's not working as a massage therapist, he likes to work in his garden and putter around his house or spend time with his wife and their two children. Je parle français.
---
Jason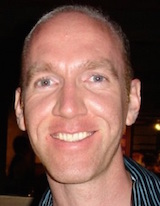 Licensed Massage Therapist
Washington, D.C.

Jason is a nationally certified massage therapist who has been practicing since graduating from the National Massage Therapy Institute in Falls Church, VA in 2006. Jason graduated from the University of Mary Washington with a Bachelor of Science degree is 1999. He then came into massage therapy as a second career after a few years of working as a financial analyst.
Jason is a professional member of AMTA.
---
Carine
Licensed Massage Therapist
Washington, D.C.
Carine is a firm believer in natural healing. She attended the National Massage Therapy Insitute in Virginia. She received her certification as a massage therapist and is licensed and insured to practice a variety of modalities. She has worked as a Licensed Massage Therapist (LMT) at the Four Seasons Hotel, Westin Hotel, Ritz Carlton, and many other hotels and corporate offices offering both table and chair massages.
She has enjoyed worked with high profile clients; Jesse Jackson, Frankie Ballard, and many others.