---
Tamara
Registered Dietician
Salisbury, Maryland
Tamara graduated cum laude from Howard University with a BS in Nutritional Science. She is a Registered Dietitian and Maryland licensed as a Dietitian Nutritionist. In 2012, Tamara was one of four dietitians selected for a fellowship with Baylor College of Medicine. Tamara normally works in a hospital setting. She has also taught outpatient classes on topics including diabetes, general healthy eating and hydration. Tamara has participated at health fairs by cooking healthy food samples, talking to consumers about various topics, and handing out information and recipes. She has been a featured guest on several regional TV shows covering various nutrition topics.
---
Karen H.

Registered Dietitian
Elkton, Maryland
Karen has over 30 years of experience in the field of Nutrition and Dietetics. She has worked for the VA Maryland Health System, Perry Point Campus for 30 years, treating outpatients and inpatients from all populations (acute medicine, chronic ventilator, psychiatry, and rehabilitation). She is also a consultant dietitian with folks in the community who need help with individual nutrition needs (weight management, diabetes, high cholesterol). She is a group leader for the MOVE! Weight Management Program and also teaches small groups about Carb Counting for Diabetes and other topics. She has provided training to staff at Head Start and other private ventures in the area.
Karen received her B.S. in Dietetics from James Madison University and her M.A.S. in Management from Johns Hopkins University. She is always excited to promote good nutrition and help people better understand how easy it can be to eat well and stay healthy.
---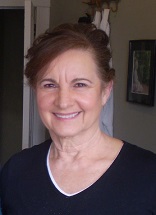 Karen S.
Yoga Instructor
Baltimore, Maryland
Karen S. is a Licensed Massage Therapist, nationally certified, and a member of Associated Bodywork and Massage Professionals. She is also a registered yoga teacher with Yoga Alliance. This is a second career for Karen, following a career in early childhood and elementary education and teaching adults at the post-secondary level. She wanted to become a healer and share the benefits of healing with others. Her yoga studies at yama therapeutics in Baltimore and therapeutic massage at Anne Arundel Community College were a perfect combination. She takes advantage of every opportunity to deepen her practice through study with expert teachers. Karen gets pleasure from bringing these healing modalities to others.
---
Nicole

Registered Health Coach and Yoga Instructor
Abingdon, Maryland

Nicole is a certified Holistic Health Coach as well as a yoga instructor. She received her Health Coaching license from The Institute For Integrative Nutrition in New York city, New York in 2010, as well as her 200 hour yoga instruction license from Joyful Yoga in Montezuma, Costa Rica in 2014.   She is passionate about helping people live healthier lives through proper nutrition and an active lifestyle. She enjoys speaking about eating organically, vegetarian living, "de junking" the kitchen, healthy cooking, healthy shopping, the eight limbs of yoga, and training your mind to live a happy low to no stress life.
---
Tom

Yoga Instructor
Abdingdon, Maryland
Tom's interest in yoga began in 1998 when he took yoga classes at various studios in the central Maryland area. Uponretiring from his 34 year teaching career, Tom became a certified yoga instructor completing his teacher training at The Kripalu Center for Yoga and Health in western Massachusetts. In performing asana, students are encouraged to find the balance between ease and effort, while exploring their edge utilizing pranayama.
A natural teacher with a Bachelor's in Geography and Environmental Planning and a Master's in Education; Tom has played, coached and refereed soccer at the high school, collegiate and professional level. Tom's commitment to fostering environmental awareness in family, friends and students has been the impetus behind his hiking and exploring through Costa Rica, North America, India, Alaska, Ireland and England. During his travels, he has recorded over 600 life birds.These experiences enable Tom to naturally connect with students of all ages and abilities. His yoga practice combines pranayama and asana flow to achieve a dynamic blend of muscle stretching and strengthening. It is through this inquiry that he guides his students to develop awareness of mind, body and breathe for stress relief and relaxation. Tom invites you to share in his practice and awaken the flow of prana to promote physical and mental well-being.
---
Alex
Registered Dietician
Greenbelt, MD
Alex Raymond is a Registered Dietitian who is passionate about empowering clients to feel comfortable and confident in making food choices. She works with clients who have a wide variety and health and nutrition needs and she focuses on creating an personalize plan to fit the lifestyle of each individual. Alex graduated from the University of Maryland with a Bachelors of Science in Dietetics. She has worked in private practice at Rebecca Bitzer and Associates since 2012. Outside of counseling, Alex enjoys giving presentations for both large and small groups. She is a member of the Academy of Nutrition and Dietetics and the Sports, Cardiovascular and Wellness Nutrition Dietetics Practice Group.
---
Valerie
Health Counselor
Burke, Virginia
Originally trained as a nurse, Valerie has spent the last 15 years helping her clients via massage therapy. Her techniques include deep tissue, Swedish massage, reflexology, and hot stones. Improving the health of her clients has been one of the most important things in Valerie's life, so she took the next logical step: becoming certified as a Health Counselor. She graduated from the world-renowned Institute for Integrative Nutrition in New York City. Valerie specializes in improving digestive health, eliminating sugar cravings, combating ADD through natural means, and many of the other common health and nutrition problems we face in today's world.
---
Lisa

Registered Dietitian
Fairfax, Virginia
Lisa obtained her B.S. in Dietetics from the University of Northern Colorado. Prior to becoming a Registered Dietitian, she worked in Marketing & Public Relations for several high tech companies in the Washington, D.C. and Northern California areas. Lisa was able to take her ability to transform complex technical issues into practical knowledge to the world of nutrition. She specializes in helping clients manage their weight and develop healthy habits to last a lifetime.
Lisa has provided clinical nutrition services to patients at several hospitals in the Northern Virginia area. Currently, she offers private nutrition counseling as well as corporate and school wellness activities.
---
Judith

Licensed Dietitian, Food and Nutrition Expert, MBA, RD, LDN
Orlando, Florida

Food and Nutrition Expert, Registered Dietitian, Judith, MBA, RD, LDN, SNS has inspired many people to take charge of their health.  Her practical approach to food, nutrition, and fitness has empowered individual and families to make simple changes to their lifestyle.
As she says, "Knowledge of Food and Nutrition is Powerful."
Judith earned a Bachelor of Applied Science in Food and Nutrition from Youngstown State University. She completed her dietetic internship at Johns Hopkins Hospital and received a Masters of Business Administration from University of Findlay.  She also holds certifications in Child and Adolescent Weight Management and Adult Weight Management through the American Dietetic Association.
---
Mandy

Social Media Marketer/Administrative Assistant
Cary, North Carolina

Mandy is a marketing consultant with Massage Kneads and is working with Janet on developing and expanding the company and writing the blog. She is from Cary, North Carolina and is an undergraduate student at the University of North Carolina at Chapel Hill. She is currently pursuing majors in Business Administration and Economics and a minor in Latin.