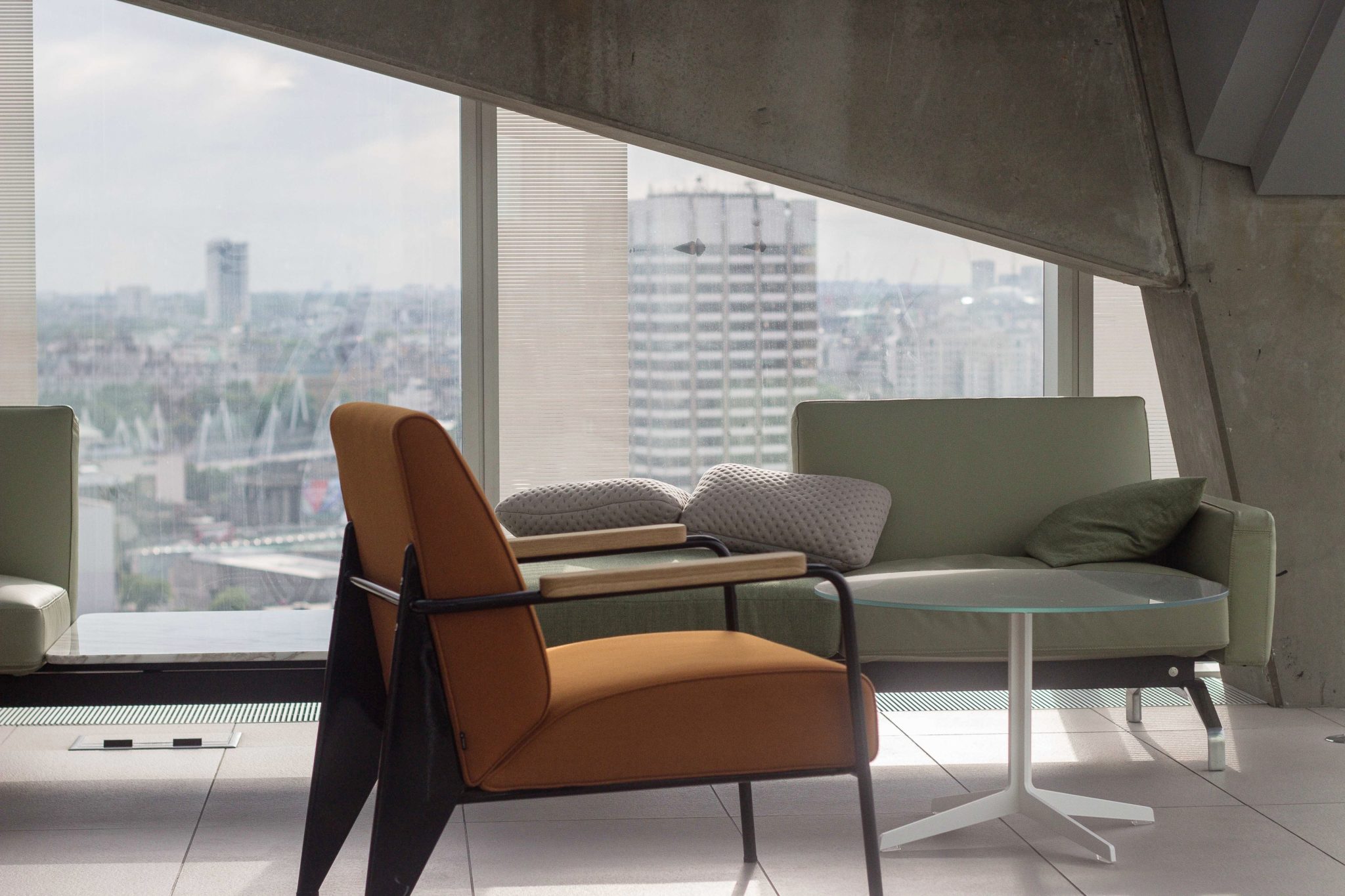 The start of the spring often shows us the change in season, spring flowers and perhaps the pending tax season! 
In a recent blog post, we discussed how it is important to incorporate aspects into your office that everyone could benefit from whether a tax prep business or an individual preparing his documents for this year. 
These are all very important things to consider when you're planning out a new remodel of your open space office. I have been looking into a few articles online and have found some office improvements to help keep employee's mental health in better shape.
Open those windows!
While its been relatively "trendy" to have well lit areas with brighter styled lights, many open space offices are going slightly old fashioned. By exposing the office to more natural light, there has actually been a link to more productivity. This has been shown to be caused by Vitamin D that the natural light is giving off. Taller windows, higher ceilings and more open hallways can help bring that warm light into the room. Your personal office or business can help all feel more productive, happier and glow more than usual.
Security: Full Lock Down
For those working long hours preparing taxes, security can be a concern at times with an early morning meeting or late night departure. With brand new state of the art security technology out there, there is no reason not to switch to a high end plan. High end plans specialize in what they do and can provide top of the line automatic door locks that require special permission to enter the building. Most of them require a card key which will identify the user and allow them to enter, immediately locking afterwards. While physical security is important, digital security is just as necessary. With many different malware and viruses circling the internet each day, you'll want to keep a grasp on the most recent antivirus programs especially when working with sensitive material involved with tax preparation.  Invest in a program for your office computers and make sure they are set to auto-update, receiving the latest virus definition packs.
A place to relax
Many offices seem to be introducing new areas to help give their employees some time to enjoy themselves. This can include break rooms, an entertainment lounge, or maybe even a fitness center. These places are easily accessible and make it very easy for people to go whenever they want. No more worrying about hitting the gym in the morning before you leave. Just leave earlier and take advantage of the in-office fitness center to get your daily exercise in! Exercise can improve your mental clarity while decreasing your stress levels for those long office hours. 
Mobile chair massage at work
All of these options are being implemented all around the world in offices. Increased security, work out facilities along with updated and fresh sitting areas are ideal to help keep productivity up and keep mental health up and in check. While these amenities will help out your business as a whole, it's a good idea to put your employee's stress at ease as well. The best way to keep your stress levels to a minimum while increasing productivity and lowering stress is to receive a mobile chair massage from Massage Kneads. During a fifteen or thirty minute chair massage, our therapists will make sure you unlock your full potential!
A mobile chair massage at work may energize you. It did for this recent client.
Great Massage
"Felt great. Especially on shoulders and traps. Energized me. Very thankful that this service is here. Will definitely do again!"
Request your quote today! You know you "knead" one!   Have your HR department contact Massage Kneads today to get started by calling CEO Janet Constantino at 404-664-3221 or by email to info@corporatemassagekneads.com to get your wellness program started. 
Escape. Experience. Enjoy.