Andrea
Licensed Massage Therapist

Centreville, Virginia
Andrea is a nationally certified massage therapist with 8 years experience. She graduated from AKS Massage School in 2003 and has continued to advance her knowledge in specialties including hot stone, geriatric and clinical massage, and aromatherapy.
Andrea's massage is typically a combination of Swedish massage with deep tissue, myofascial, and trigger point work customized to the client and their current state.
---
Kim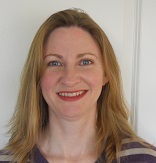 Licensed Massage Therapist
Bristow, Virginia
Kim is a nationally certified massage therapist who has been practicing since graduating from AKS Massage School in 2003. She practices Swedish and deep tissue and has further training in trigger point, myofascial, and thai yoga massage techniques. Kim tailors her massage to facilitate maximum benefit to the client.
Kim is a professional member of AMTA.
---
Marc

Licensed Massage Therapist
Alexandria, Virginia
Marc is proud of his 17 years as a Nationally Certified Massage Therapist and member of the American Massage Therapist Association. He continues to train and study to improve his work and skills.
Potential clients looking for massage will be happy to know that his experience and range of work allow him to provide satisfying relaxation massages, while his strength and focus allow him to apply appropriate deep pressure as needed. His work contains strokes from many different styles of massage that he's trained in over the years. He combines different pressures and styles to create a highly personalized massage for each of his clients.
When he's not working as a massage therapist, he likes to work in his garden and putter around his house or spend time with his wife and their two children. Je parle français.
---
Danielle

Licensed Massage Therapist
Richmond, Virginia
Danielle is a 2010 graduate of The Institute of Massage Therapies in Richmond, Virginia and is a certified massage therapist, CMT. She also holds a Master's Degree in Professional Counseling and has a passion for meeting the therapeutic needs of the senior population.
---
Pat

License Massage Therapist
North Virginia
Pat is a nationally certified massage therapist who has been practicing massage since graduating from AKS Massage School in 2008. She is also a Registered Nurse who came into massage as a second career after many years in the nursing profession.
She makes every effort to focus on the needs of the client. If the client presents with a specific issue or just wants relaxation, she draws from various massage therapy modalities to ensure the massage will address the needs of the client.  She has been doing weekly chair massages for several corporations for 3 years, so she has a wealth of experience with clients who work in an office setting.
Qualifications & Training:
Certified Massage Therapist, graduated with honors from AKS Massage School, Herndon, Virginia. Member of Associated Bodywork and Massage Professionals. Modalities include Swedish, Reiki, Neuromuscular Therapy, Myofascial Release, Hawaiian Lomi Lomi, Sports Massage, and chair massage.
---
Valerie

Licensed Massage Therapist
Burke, Virginia
Originally trained as a nurse, Valerie Morgan has spent the last 14 years helping her clients via massage therapy. She is a graduate of Applied Kinesiology Studies in Herndon, Virginia and is certified in La Stone Therapy and Infant Massage. She is also trained in Craniosacral Therapy (Upledger Institute), Pregnancy Massage, Sports Massage, Myofascial Release Massage, and Chair Massage. She integrates Deep Tissue, Connective Tissue, Trigger Point Massage and Hot Stone Massage into her sessions.
In addition to having her own successful practice, Valerie has been directing the massage therapy department at Burke Racquet and Swim Club for the past 13 years. She also does chair massage on a weekly basis for the employees of several major companies.
---
Diane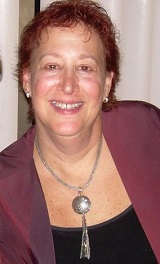 Licensed Massage Therapist
Falls Church, Virginia
Diane graduated from AKS Massage School in Herndon, Virginia and has been practicing in Northern Virginia for over 17 years. She is certified/licensed in the state of Virginia and currently has her practice in Falls Church. She specializes in therapeutic massage techniques including Connective Tissue Massage and Scar Tissue Release Therapy, but also provides relaxation massage when requested. She crafts each massage to address the client's specific needs or issues and uses multiple modalities to accomplish this. She is also a member of the American Massage Therapy Association (AMTA). When she's not working to help people recover from surgeries or injuries, manage their stress, or just obtain an overall feeling of well-being, Diane makes jewelry, reads and spends time with her dog, Layla.
---
Jason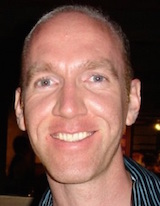 Licensed Massage Therapist
Arlington, Virginia
Jason is a nationally certified massage therapist who has been practicing since graduating from the National Massage Therapy Institute in Falls Church, VA in 2006. Jason graduated from the University of Mary Washington with a Bachelor of Science degree is 1999. He then came into massage therapy as a second career after a few years of working as a financial analyst.
Jason is a professional member of AMTA.
---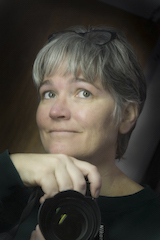 Julie
Licensed Massage Therapist
Fairfax, VA
The country mouse has moved to the city! Julie left Big Sky Country to see how the city folks do it. She lived 220 miles from a stop light and now live in Fairfax, Virginia. She does mainly corporate chair massage in the DMV area. She enjoy meeting other people and working in the corporate setting.  Her passion is photography and living here she feels that she never lacks interesting things to photograph.
---
Carine
Licensed Massage Therapist
Northern VA
Carine is a firm believer in natural healing. She attended the National Massage Therapy Insitute in Virginia. She received her certification as a massage therapist and is licensed and insured to practice a variety of modalities. She has worked as a Licensed Massage Therapist (LMT) at the Four Seasons Hotel, Westin Hotel, Ritz Carlton, and many other hotels and corporate offices offering both table and chair massages. She has enjoyed worked with high profile clients; Jesse Jackson, Frankie Ballard, and many others.
---
Melody
Licensed Massage Therapist
Richmond, VA
Melody graduated from Centura College in 2009 with an Associates Degree in Massage Therapy
and has never looked back. Being nationally certified, she is fully capable of getting all your tight muscles worked out through table or chair massage!  She enjoys what she does and it comes out in her massage. S
he s
pecializes in Swedish, Deep Tissue, Hot Stone, Reflexology, and much more.  Make your appointment today to get the relaxation you deserve!