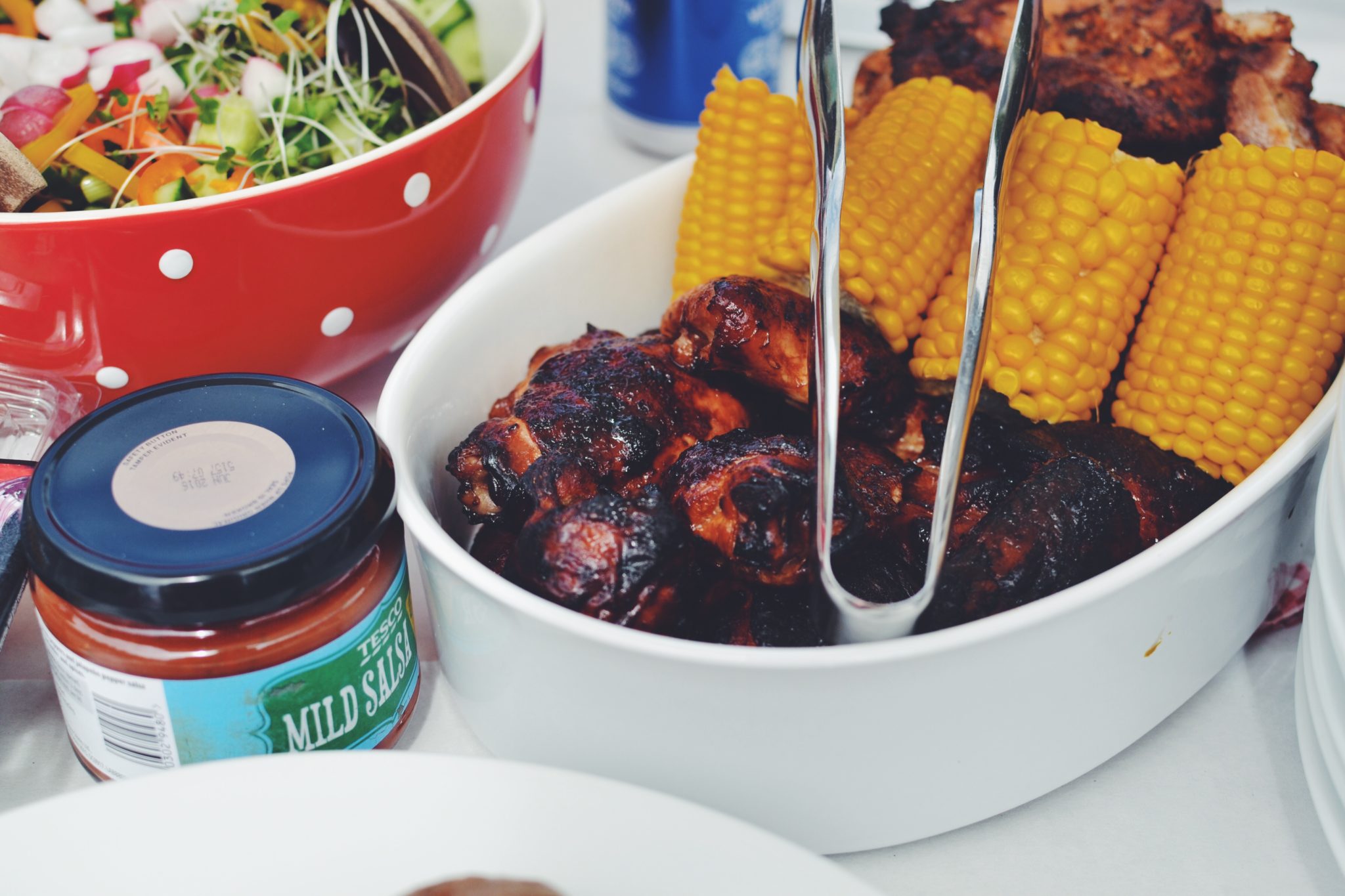 With Thanksgiving now over, we are now moving into December very quickly. If you're like me, you have just spent the past week organizing, preparing and creating a fabulous meal for everyone to enjoy AT HOME!
This is the time that the office parties kick up into high gear.  If you work for a company, however, I have some news for you. Pot luck office parties are often and frequent during the holiday season!  Don't let it stress you out though as I have a few good ideas for festive foods that I plan on sharing with you.
When making a meal for a party, you have to keep in mind a few basic facts. Many of your coworkers may have mentioned to you that they are dieting or that they are watching what they eat. This may in fact be true but it has been seen that many of them do-away with this ideal for the holidays. So make sure you are making a meal that is flavorful and fun rather than bringing a meal that is only there to be a healthy option. Do not stress over what to make, because I have a list of some good potluck food ideas based on research and party favorites! 
There are many different ways you can prepare deviled eggs. Horseradish, green onion and the list goes on with many different combinations of flavor and style that you can incorporate. These small, yet flavorful snacks, will be a hit at the potluck and there's no doubt that you will go home without having to lug leftovers with you.
Meatballs will always be the highlight of a party. It is most widely known for Super Bowl parties, since they are small and easy to grab. The trick with this snack is that they have such a strong, wonderful aroma surrounding them which makes them a hit. It is also super easy to prepare and make!
Pizza is the one item that allows you to be free from the hassle of cooking.  All typically like pizza!  Why "knot" try out some new and different toppings?  This adds a little "wow" factor which could include pineapple, ham, and assorted veggies.  
Shrimp with cocktail sauce is an item that most people rarely dine on since it is a bit higher on the price scale. It is a sure fire way to impress others since shrimp is considered a luxury item to many. While it may set you back a bit in terms of price, it will surely be well received within your office. 
Now that you have a few ideas to help you plan out your next potluck dish idea, you should be a little less stressed going into the holiday season. Remember that these potlucks are here to help reduce the stress and have some fun with your coworkers. Just like you, realize that they all have a large amount of weight on their shoulders as well. So, sit back, relax and enjoy these times with your fellow coworkers! It is a great time to reconnect with those that work in your office or in remote offices! 
Once the potluck is over and everyone is back to their usual schedules, you might want to invest in some additional stress relief this holiday season.
Massage Kneads, your corporate mobile chair massage company, offers the perfect solution to celebrate the year end while lowering stress AND increasing productivity!  With trained massage therapist professionals offering chair massage, the stress will melt away and the staff will be feeling refreshed again heading into the New Year.
Request a free quote today, you won't regret it!
Have your HR department contact Massage Kneads to schedule your next in office wellness program with a chair massage program! We can be reached at info@corporatemassagekneads.com or by calling Janet Constantino at 404 664 3221.
Escape. Experience. Enjoy.